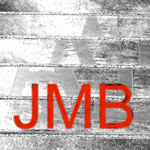 The Albertina art museum treads new ground for Austria with its Basquiat retrospective. Of Symbols and Signs launches the traditional year-end bundle of art joy in Vienna.
Rare opportunity to see such a collection in Austria
Features some 50 major works across Basquiat's oeuvre
Runs Sept 9, 2022 – Jan 8, 2023
See also:
Quick exhibition tickets
(Booking service provided by Tiqets.com*, who I am an affiliate of)
Of Symbols and Signs
(Jean-Michel Basquiat; Untitled (Infantry), 1983; acrylic on canvas; Nicola Erni Collection, Reto Pedrini Photography © Estate of Jean-Michel Basquiat. Licensed by Artestar, New York)
Back in the early 1980s, you could plausibly get a painting by Jean-Michel Basquiat (1960-1988) for a couple of hundred US dollars. In 2017, Sothebys sold his Untitled from 1982 for over US$110 million.
That change speaks to Basquiat's status in the art world, where he's achieved the ultimate acclaim of one-name recognition alongside the likes of Warhol (his friend and collaborator).
Of Symbols and Signs is Austria's first major museal look at Basquiat's range of material and adds the Albertina's name to the growing list of prestigious institutions highlighting the US artist's work.
In the last couple of years alone, the likes of The Guggenheim and the MFA Boston have held significant exhibitions.
Ad:

As I write, for example, the immersive and biographical King Pleasure exhibition continues in New York (curated by Basquiat's family).
The Albertina's show covers some 50 major works, drawn from a range of prestigious sources that include private collections.
Even without an understanding of Basquiat's position in art and society (I'm just a writer), the exhibition seems acutely relevant to the times.
(Jean-Michel Basquiat; Untitled, 1983; screen print on canvas; Nicola Erni Collection, Reto Pedrini Photography © Estate of Jean-Michel Basquiat. Licensed by Artestar, New York)
Recent events in the US and elsewhere have added new urgency to the sociopolitical themes addressed by Basquiat, such as racism, consumer culture and (in)justice.
And his mix of inspirational sources (physical and cultural), diversity of output, and use of written and visual language seem to reflect today's connected world with its myriad of easily-accessed multimedia impressions.
I'll post highlights once I get to see the exhibition itself.
Tickets, dates & tips
Enjoy Basquiat's works from September 9th, 2022 to January 8th, 2023 with an entrance ticket* for the Albertina.
The exhibition overlaps at least for some time with another one at the museum featuring Basquiat's friend and NYC contemporary, Francesco Clemente.
The NYC connection continues over at the Albertina Modern, which has an autumn exhibition covering the abstract expressionism of the New York School (from October 15th). Expect works by the likes of Jackson Pollock, Mark Rothko, etc..
Aside from other contemporary art exhibitions, you might want to complete the triumvirate of top year-end art events in Vienna.
Basquiat shares the medal podium with the Helmut Newton retrospective (from October 19th) at the Bank Austria Kunstforum Wien and the Idols & Rivals old masters exhibition (from September 20th) at the Kunsthistorisches Museum.
And if you want to see what Basquiat's spiritual successors are up to, consider a walk down to the Donaukanal waterway for long stretches of street art along the banks.
How to get to the exhibition
The Albertina once overlooked the walls of the old town in its former guise as an aristocratic palais. See the main Albertina article for travel tips, but you likely wander past as you walk around Vienna's centre.
Address: Albertinaplatz 1, 1010 Vienna