No idea why I put those two topics together, but discover how best to get around Vienna and whether you'll be needing sunscreen or snow shoes while you do.
Most visitors to the city rely on Vienna's fantastic transport system, so let us begin there…
Public transport
A network of buses, city trains, trams and subway lines operate through a remarkably cheap public transport system.
You'll be shaking your head in disbelief at the efficiency and at how little you have to pay for that efficiency. Learn how the tickets work and how to understand the signs at a tram stop.
The system is very wheelchair-friendly, too.
Airport connections
Vienna airport is a bit beyond the city limits, so not included on standard municipal travel cards and tickets.
Of course, being an airport, it's still hooked up conveniently to road, rail, and bus systems.
Discover all you need to know about getting to the airport from Vienna and getting to Vienna from the airport.
Sightseeing tours
For city-wide sightseeing routes, use one of the popular hop on, hop off sightseeing bus services.
If you're pushed for time, the Vienna Ring tram is a quick way to see the main sights around the city centre ring road. At Christmas and Easter, there's also the Manner tram. And the Ströck Weihnachtsbim is another seasonal tram tour that operates during Advent.
Using your car
For helpful hints on local driving habits and regulations, check the driving in Vienna page.
Learn, for example, where to park, how to pay the motorway toll, what the mysterious Rettungsgasse is, and why trams are not necessarily your friend on the road.
Using your feet
Vienna is full of places of interest for tourists, but five sightseeing areas stand out, which you'll find here.
There are 23 Vienna districts to explore in total and the city provides a useful online map for residents and visitors alike (or just use Google).
The historical centre is small enough to walk around, but with Viennese driving habits you might need some tips on how to cross the road safely. Oh, and Vienna has some rather funky pedestrian lights.
Weather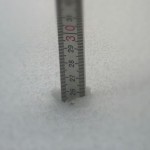 Vienna enjoys a pleasant climate where the summers are warm and dry, the winters crisp and cold. The huge mountain ranges to the west and the absence of a coastline are the biggest climatic influences on the city.
Get an overview of the monthly weather to help plan which clothes to pack for a trip and decide when is the best time to visit Vienna. If you come in deep midwinter, pack emergency flares, thick socks and a portable heater (just kidding).
Oh, and if you're visiting at the end of December, you probably want the answer to this question: does it snow at Christmas?