The Habsburg's capital city adopted a range of delights from the imperial regions and vanquished enemies, then threw in its own creations to produce what we know as traditional Viennese food and beverages.
So, if you want to go native, what should you eat and drink in Vienna?
Jump to:
Main courses
(Käsekrainer sausages)
You might have heard of Wiener Schnitzel pork cutlets, which are the bread and butter of the Viennese meat-eating diet. But traditional local fare also includes many other delights. For example:
(The Viennese have invented a whole new vocabulary to go with sausage eating. A word of warning, though: the words involve rather graphic metaphors for these staples of the local diet.)
For more suggestions, try my guide to Viennese main courses, which covers such wonders as Krautfleckerln and Zwiebelrostbraten. And, if we're talking breakfast, then you need to know about Austrian bread.
Finally, if (like me) meat's not your thing, here some tips on vegetarian Vienna.
Desserts
(Kaiserschmarren)
Traditional Viennese food tends to focus on the final moments of the meal: the desserts. For example, try Kaiserschmarrn: shredded pancake with plum compote (another favourite of Franz Joseph). Or sweet dumplings like Marillenknödel.
For more alternatives, take a peek at my guide to Viennese pastries and desserts.
Cakes form the bedrock of these desserts (and coffee breaks. And breakfast. And all cultural life, frankly). Here's a handy guide to cakes in Vienna. Three of the more local creations include:
Snacks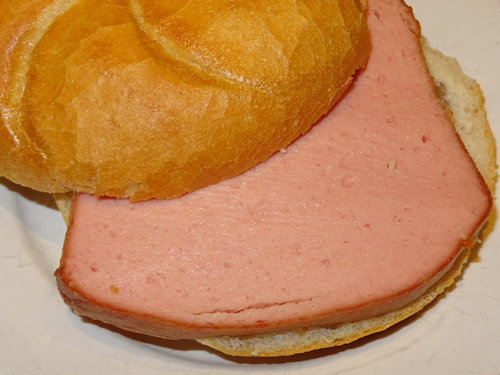 (A Leberkäse roll)
People born in Vienna arrive in the world with a sweet tooth. Which is one reason for the ongoing popularity of Manner Schnitten: a wafer snack with hazelnut cream and the erstwhile star of a Terminator film.
For something a little different, consider:
Traditional drinks
Coffee
(Café Sperl: coffee house and location for period dramas)
If Vienna had a middle name, it would be coffee (and cake). The city brims with coffee houses serving a variety of coffee specialties.
An hour or two spent in one of the more historical establishments is perhaps the most iconic and authentic Viennese experience you can have. But if you find yourself staring at the menu and wondering what a Kleiner Brauner could possibly be, then you need a Vienna coffee glossary.
Your coffee traditionally comes with a glass of water. This is often simple tap water rather than mineral water (because the stuff that comes out of the taps is quite likely to actually be mineral water).
Wine
(Vienna is home to several local wineries)
Oh, yes. Wine.
Thanks to some geological luck associated with the Danube river and hill formations, Vienna supports a significant regional wine industry with vineyards and a centuries-old tradition of wine making.
The city even has its own state-owned winery, which you can visit on its open day.
Beer
(A staple of outdoor events)
And when not drinking coffee or water (or wine), your average Austrian is perhaps consuming large quantities of beer. Only the Czechs drink more.
The local brewery is Ottakringer, whose industrial premises also host a lot of events (including its own beer festival).
BTW, this is how you say cheers.
Christmas food and drink
(Christmas punch comes in collectible mugs))
Learn all about traditional Christmas meals and food on the main Christmas in Vienna page. But the longest queues at the Christmas markets surround the stands selling Christmas punch in infinite varieties, which you might accompany with roast chestnuts.
And visit any Viennese home during the advent period and you won't escape without first consuming an array of Lebkuchen (a little like gingerbread), Stollen (a kind of dried fruit bread loaf), home-baked Christmas biscuits and/or Spekulatius biscuits.
Festivals of food and drink
Finally, if you'd like to take a deeper dive into specialist Austrian cuisine, try these festivals that usually return each year to Vienna:
Selected combined festivals
(The Genuss festival is like a culinary tour of Austria)
Selected drink festivals
(A selection sampled at the Vienna Beer Festival)