You know, September's not a bad month to visit Vienna. The summer holidays are over, so the Viennese roll back into town. Which means more events to choose from.
The end of summer also means fewer visitors to compete with at exhibitions and museums. And the weather is still deciding whether it should be warm or cold, probably settling for something somewhere in the middle.
So, yep, we'll give September a big thumbs up. (Though you could hold off a bit and hit the Christmas markets. Just saying.)
Top ideas for September 2022
Many event organisers hold fire until the locals come back from summer retreats and beach holidays. So, compared to August, September has a wider selection of fairs and festivals to offer.
Enjoy some art
(The Albertina art museum)
Top tip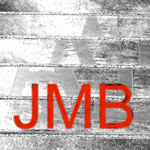 Jean-Michel Basquiat exhibition
The Albertina art museum treads new ground for Austria with ...
Read More
Insider tip
Sometimes an exhibition achieves the rare feat of offering something ...
Read More
Highlights
Early September can be a bit of an ugly stepchild in the art world, but the standout exhibitions tend to start sometime in the month in anticipation of the Christmas period. Regardless, the city always has numerous exhibitions on at any one time.
Current highlights include:
Ads:

Check the exhibition listings for more suggestions.
Bonus: various art and music institutions around Karlsplatz square put on special tours as part of the September 16th Karlstag event.
---
Find accommodation for September
(Service provided by booking.com*, who I am an affiliate of)
---
Treat your taste buds
The way to a man's heart is, allegedly, through his stomach. And the way to the Viennese heart is no different. September has a few festivals to whet your appetite.
Run off the calories
The 5km Vienna Night Run (September 20th) offers an opportunity to stretch your legs and lose some of the calories accumulated at all the above events.
Get a little modern (and classic)
Vienna is an elegant city, rich in history and numerous buildings whose names end in Palace. But it's a big, thriving capital city, too, with urban and contemporary culture to share. For example:
Go behind the scenes
September has special treats for those who like to go behind closed doors or enjoy special insights into some of the many wonderful buildings and institutions in the city. And they're all free.
And some final suggestions
If you want to escape it all and enter other worlds, you can always try: