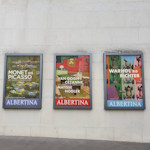 The city has numerous temporary history, science, and art exhibitions on at any one time. This list covers the major museums and venues split by topic:
A few notes:
Most locations have permanent displays too, of course. So you'll always find Klimt at the Belvedere and Leopold museums, for example, or Picasso at the Albertina
Many also have small exhibitions and installations or those intended for local audiences, which I often won't cover here
Check the event listings for suggested exhibition highlights for each month of the year
Exhibitions in Vienna normally present information in at least English and German, but you may find one or two exceptions
I update this about once a month, but do check locally for any late changes
What art exhibitions are on?
Art history & art around 1900
Kunsthistorisches Museum
Titian: major old masters art exhibition looking at the depiction of women in work by Titian but also paintings by his Venetian contemporaries (October 5th, 2021 to January 16th, 2022)
Who was FH?: detailed exploration of the provenance and background of two altar panels likely inspired by Dürer (May 21st to November 21st, 2021)
Evil Emperors: illustrates the role of coins in managing identity and image during the time of the Roman emperors (November 12, 2019 to March 31st, 2022)
Iron Men: the art of Renaissance armour (March 15th to June 26th, 2022)
Belvedere
Art of the World: a close evaluation of three paintings by Raden Saleh, Hakob Hovnatanyan, and Osman Hamdi Bey, all of whom straddled east and west in their art (September 9th, 2021 to March 27th, 2022)
Better times?: an exhibition of Biedermeier works, particularly those by Ferdinand Georg Waldmüller. Questions whether all was quite so idyllic as supposed (May 12th, 2021 to February 27th, 2022)
The Age of Dürer: a focus on the Austrian art of the late Gothic and early Renaissance (October 21st, 2021 to January 30th, 2022)
True to Life: tracing realist painting across 100 years from the mid-19th century onwards (March 18th to November 1st, 2022)
Viva Venezia!: how Venice inspired (and was represented in) Austrian art, along with the development of the Venetian imagery and myth with a focus on the 19th century (February 17th to September 4th, 2022)
Joseph Rebell: solo exhibition of the works of this early-19th century landscape painter (June 17th to November 13th, 2022)
Grow: art exhibition dedicated to the tree in art history (September 23rd, 2022 to January 8th, 2023)
Klimt: exhibition of his art in the context of those works that inspired and influenced him, so includes numerous paintings etc. from predecessors like van Gogh and contemporaries (January 27th to May 29th, 2023)
Klimt: a detailed exploration of the techniques, materials and work processes behind his art (January 26th to September 8th, 2024)
MAK
Showroom Wiener Werkstätte: designer Michael Anastassiades curates a special showcase of the work of the design collective in dialogue with his own products and display concepts (October 6th, 2021 to October 2nd, 2022)
Teaching Klimt: reveals the influence of his time at the Vienna School of Arts and Crafts on his later work (November 3rd, 2021 to March 13th, 2022)
Dom Museum
Poor and rich: follows the skewed distribution of wealth through history using art and installations (November 5th, 2021 to August 28th, 2022)
National Library
The Emperor's Most Beautiful Animals: paintings of animals across four centuries that were once owned by the Habsburg court (March 17th to June 26th, 2022 in the State Hall)
Ad:

Modern art & contemporary art
Albertina
Modigliani: major retrospective of the Italian artist's paintings and sculptures, with a focus on his contribution to the evolution of modern primitivism (September 17th, 2021 to January 9th, 2022)
Hubert Scheibl: a presentation of new works by this Austrian abstract artist (August 31st to December 5th, 2021)
Paul Flora: comprehensive retrospective that focuses on the drawings of this Austrian illustrator and graphic artist (October 29th, 2021 to January 30th, 2022)
Martin Noël: overview of works from the Berlin-born Noël's major creative phases (December 11th, 2021 to February 20th, 2022)
Michela Ghisetti: what the Albertina describes as a "mid-career" retrospective for this Italian-born artist (December 17th, 2021 to March 20th, 2022)
Edvard Munch: enjoy around 60 masterpieces by the painter as well as works by those modern artists later influenced by his approach (February 18th to June 19th, 2022)
Alex Katz: celebrates the New York icon's 95th birthday with an appropriate sample of his works (May 18th to August 21st, 2022)
Francesco Clemente: solo exhibition with a focus on self-portraits and his associated travels. Draws significantly on the Jablonka collection (July 2nd to October 23rd, 2022)
Tony Cragg: sculptures and drawings from the Liverpool-born artist (July 7th to October 30th, 2022)
Albertina Modern
Egon Schiele and his legacy: focus on the self-portraiture of the Austrian painter and its influence on later artists (September 10th, 2021 to January 23rd, 2022)
The 80s: a pot pourri of great art from the 1980s featuring such names as Jeff Koons or Keith Haring (October 10th, 2021 to February 13th, 2022)
Ai Weiwei: the In Search of Humanity exhibition represents the first such comprehensive exhibition of works by Weiwei in Austria (from March 16th, 2022)
Belvedere
Volkmar Klien: the latest installation in the Carlone Contemporary series features Klien's seminal pendulum clock and peacock feathers (September 29th, 2021 to February 6th, 2022)
George Eisler: a "behind the scenes" look at the thoughts and working processes of this Viennese artist (April 8th to September 25th, 2022)
Dalí – Freud: examines the association between the two and how the father of psychoanalysis influenced the surrealist's work (January 28th to May 29th, 2022)
True to Life: tracing realist painting from 1850 to 1950 (March 18th to November 1st, 2022)
Grow: the role of the tree through art history until the current day (September 23rd, 2022 to January 8th, 2023)
Bank Austria Kunstforum Wien
Rebecca Horn: wide-reaching presentation of this exalted German artist's interconnected oeuvre (September 28th, 2021 to January 23rd, 2022)
David Hockney: major retrospective with many important works from the UK's Tate collection (February 10th, 2022 to June 19th, 2022)
The MAK
100 Best Posters 20: the 16th iteration of this competition showcasing the hundred best works from the world of artistic poster design in Germany, Switzerland, and Austria (November 17th, 2021 to March 6th, 2022)
Weltmuseum Wien
Dark Pairing: images of plants and yarn that invite us to reflect critically on the continuing influence and issues of colonialism (May 20th, 2021 to March 29th, 2022)
Re:Present: collaboration with the Calle Libre street art festival combatting some of the perceived persistent representations of imperialism (August 8th, 2021 to March 15th, 2022)
MuseumsQuartier
Overground Resistance: art as environmental activism and artists as environmental activists (August 26th to November 21st, 2021)
The Kunsthalle
Exhibitions for the works of:

Ines Doujak (October 1st, 2021 to January 16th, 2022)

Ana Hoffner ex-Prvulovic (October 22nd, 2021 to February 6th, 2022)
Belinda Kazeem-Kaminski (October 22nd, 2021 to February 6th, 2022)
Do Nothing. Feel Everything: group exhibition dealing with madness in various senses (cultural, medical etc.) of the word (November 18th, 2021 to February 20th, 2022)
MUMOK
Enjoy: a best-of exhibition drawn from the acquisitions of recent years (June 19th, 2021 to April 18th, 2022)
Wolfgang Tillmans: exhibition of work by the photographer and Turner Prize winner (November 27th, 2021 to April 24th, 2022)
Huang Po-Chih: focuses on his Production Line – Made in China & Made in Taiwan (2014–20) series (November 27th, 2021 to February 27th, 2022)
Belvedere 21
Avant-Garde and the Contemporary: a themed presentation of the treasures among the more recent works in the Belvedere collection (September 15th, 2021 to February 19th, 2023)
Ugo Rondinone: the nude in the landscape exhibition features new works from both genres in Rondinone's inimitable style (November 25th, 2021 to May 1st, 2022)
Rebecca Warren: first solo exhibition in Austria for the British sculptor and visual artist. Includes works made specifically for Belvedere 21 (July 15th to October 16th, 2022)
Gerwald Rockenschaub: exhibition of works by this radical minimalist and long-time Berlin resident (November 25th, 2022 to March 12th, 2023)
Walter Pichler < > Friedrich Kiesler: a dialogue between these two artists (June 28th to October 6th, 2024)
Academy of Fine Arts Vienna
Hungry for Time: historical collections im dialogue with contemporary art (October 9th, 2021 to January 30th, 2022)
Theseus Temple
TBA (expect an installation from April 2022)
Ad:

Design & architecture
The MAK
Josef Hoffmann: full retrospective in honour of this renowned architect and designer, giving due attention to his wide reach and numerous fields of activity beyond those typically associated with his name (December 15th, 2021 to June 19th, 2022)
Leopold Museum
The Schedlmayer Collection: first public viewing of private collection highlights mainly featuring some of the key figures in turn-of-the-century design in Vienna; most notably Otto Prutscher (September 10th, 2021 to February 20th, 2022)
Wien Museum Karlsplatz
Mid-century Vienna: outdoor exhibition shining a light on relatively underappreciated Viennese architecture between 1950 and 1965 (September 23rd, 2021 to January 9th, 2022)
Vienna Furniture Museum
Interwoven: basketwork, especially in the context of the Wiener Moderne (September 24th, 2021 to January 9th, 2022)
Home Stories: key moments in the previous 100 years of interior design (October 20th, 2021 to May 29th, 2022)
Architekturzentrum Wien
Tatiana Bilbao Estudio: a look at the approach and work of Mexican architect Tatiana Bilbao and her studio (August 19th, 2021 to February 7th, 2022)
ARCHDIPLOMA 2021: presents dozens of recent graduation projects completed by students at the TU Wien in the architecture and planning faculty (December 7th, 2021 to January 10th, 2022)
Belvedere 21
WOTRUBA. Heavenwards: looks at the Church of the Most Holy Trinity, designed by the Austrian sculptor, Fritz Wotruba. Somewhat controversial at the time of its construction, people now call it the Wotruba church (May 6th, 2021 to January 30th, 2022)
Ad:

Photography
Kunst Haus Wien
Susan Meiselas: the legendary US photographer presents various documentary photo projects from her work (September 16th, 2021 to February 13th, 2022)
Bank Austria Kunstforum Wien
Helmut Newton Legacy: huge retrospective of the legendary photographer, with some works on display for the first time (October 19th, 2022 to January 15th, 2023)
Westlicht
100 years of Burgenland: historical photos and contemporary perspectives as part of the official centenary of this Austrian province (November 24th, 2021 to January 30th, 2022)
Albertina
American Photography: works by some of the icons of 20th-century photography in the USA. Sherman, Arbus, Friedlander, Frank, Soth etc. (August 24th to November 28th, 2021)
Weltmuseum Wien
Now you see me Moria: photo series taken (and captioned) by those living in the refugee camp (May 3rd, 2021 to January 11th, 2022)
I saw more than I can tell: photo series by Christine Turnauer featuring indigenous people at traditional powwows in North America (May 7th, 2021 to January 11th, 2022)
Wien Museum MUSA
Instantly!: photographs of street life in Vienna from the 1860s to today, featuring numerous images appearing on public display for the first time (May 19th to October 23rd, 2022)
Leopold Museum
Ludwig Wittgenstein: an insight into a rarely-seen side of the great philosopher, namely his interest in (and practice of) photography (November 12th, 2021 to March 6th, 2022)
Jewish Museum
Ouriel Morgensztern: photographs by this Paris-born photographer, with a focus on images of the Jewish community in Vienna (October 20th, 2021 to March 27th, 2022)
Ad:

What other major exhibitions are on?
History and current affairs
Wien Museum MUSA
Vienna Falls in Line: looks at the influence of Nazi art policies on artists, institutions and the kind of works produced in Vienna during national socialism (October 14th, 2021 to April 24th, 2022)
Jewish Museum
Without a home: the story of the Jewish Kindertransporte children who escaped Vienna between the arrival of the Nazis and the start of World War II (November 10th, 2021 to May 15th, 2022)
The Viennese Rothschilds: the history of the family and their achievements alongside considerations of the prejudices and myths that (still) surround them (December 8th, 2021 to June 5th, 2022)
Weltmuseum Wien
Alma Karlin: items and photos tracing the life and journeys of this pioneering female traveler from Slovenia (September 16th, 2021 to January 18th, 2022)
…from Afghanistan: collection of items from the archives selected by Afghans living in Vienna (October 1st, 2021 to May 31st, 2022)
Dust & Silk: explores the people and places along east-west trade routes from both a historical and contemporary perspective (December 3rd, 2021 to May 3rd, 2022)
National Library museums
The Danube: a review of the river and its role from a historical, geopolitical and artistic viewpoint (April 29th, 2021 to January 30th, 2022 in the State Hall)
Stefan Zweig: traces his biographical journey and tackles his global appeal (June 11th, 2021 to February 27th, 2022 in the Literature Museum)
Imperial Carriage Museum
Corona's Ancestors: experiences with major epidemics of the past, including the wider role of masks in Viennese history (December 18th, 2020 to April 24th, 2022)
Sigmund Freud Museum
Organized Escape: explores the fates of the psychoanalysts who managed to flee Austria after the arrival of the Nazis. (November 12th, 2021 to April 30th, 2022)
House of Austrian History
The Vienna Radicalisation Model: outdoor exhibition exploring the role of Vienna in driving anti-semitism during the Nazi era (October 15th to December 10th, 2021)
The Home of Great Daughters: highlights important examples of historical activism with a feminist or emancipation background (October 22nd, 2021 to March 15th, 2022)
Disposing of Hitler: addresses the issues surrounding the treatment of relics from the time of the Nazis (December 3rd, 2021 to October 9th, 2022)
Theatermuseum
Admired … desired …: a journey through mementoes and souvenirs of theatres and those who perform in them, as collected by lovers of the art form (September 8th, 2021 to April 18th, 2022)
Ad:

Science, nature & music
Technical Museum
Artificial intelligence?: the science, technology and socioculture of AI and robots (December 17th, 2020 to summer, 2022)
Foodprints: the history, present and future of technology and nutrition (from November 26th, 2021)
Natural History Museum
Kinosaurier: dinosaurs and their representation in the movies (October 20th, 2021 to April 18th, 2022)
Mozarthaus Vienna
Haydn – Mozart – Beethoven: the relationships and parallels between the three composers and their role in the Wiener Klassik (February 19th, 2020 to January 30th, 2022)